Visit our special page to see the latest version of the body temperature detection app!
CAT S61 × A special page for the Thermo AI Voice Guide app is now available! You can find out more about the latest updates, package plans, images and more. Feel free to contact us for more information!
※The pre-introduction package on this page provides full functionality, including testing capabilities.
※The following is the information of "Body Temperature Measurement App ver1.0". Please check the latest version from the above link!

I'll take your temperature with the camera app on your phone and give you voice permission to enter!
The body temperature measurement application developed by our company is based on the AI-based face recognition technology and CAT S61 Using a thermal imaging camera. Non-contact body temperature detection of multiple people (currently up to 3 people) at the same time using AI face recognition to detect skin temperature. It measures body temperature with the
The UI and functions are designed to be simple, with a quick visualization of the body temperature and an audible notification of the result I will. It takes only 1 second to measure smoothly and without stopping the flow of people.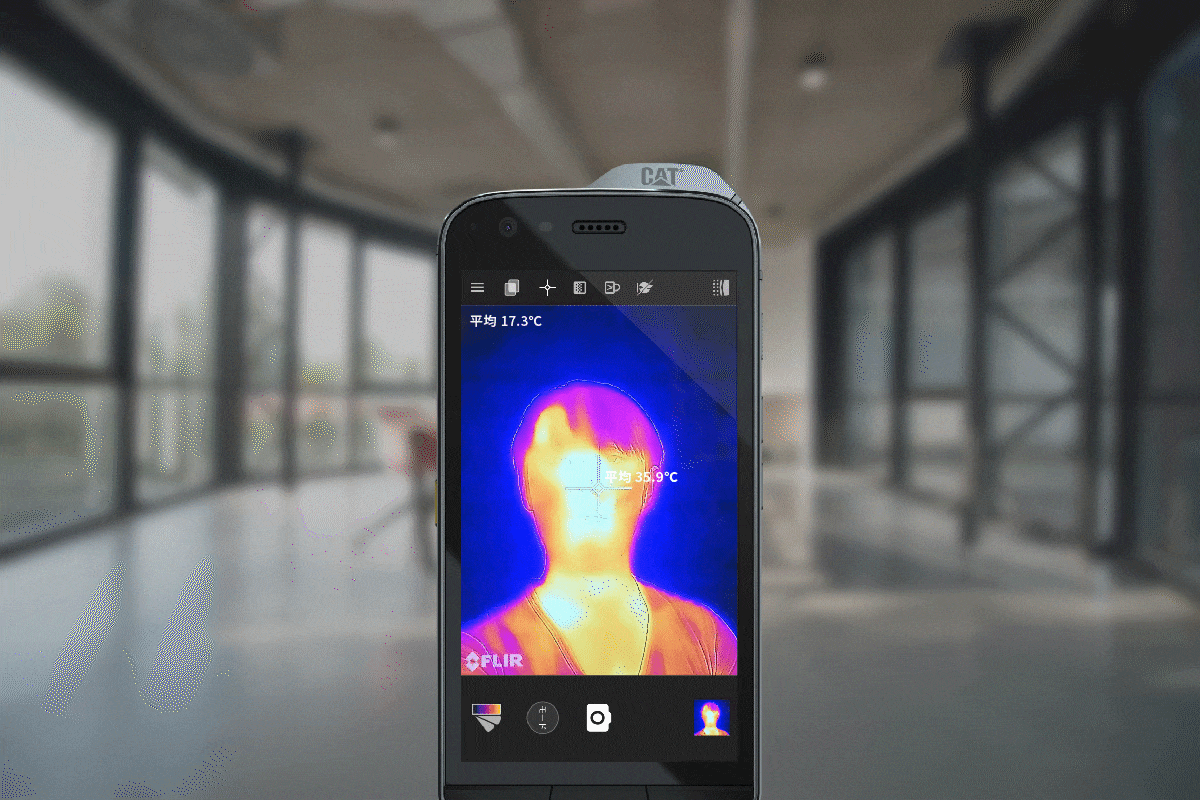 Development of an application for measuring body temperature using AI face recognition technology
Using a CAT S61 smartphone equipped with a thermographic camera, the on-board application uses AI facial recognition technology to focus on the forehead and measure the body temperature from the skin temperature.
We have a CAT S61 permanently installed in the entrance of our development lab. It automatically measures the body temperature of our staff entering and leaving the laboratory and tells us the results.
Easily and smoothly measure body temperature at work, home or public facilities
Thus, simply by installing the CAT S61 with the body temperature measurement app, you can use the CAT S61 in your office, home, or facility You can take the heat of people passing by in various places where people come and go, including The result is notified by voice, so the person being measured can also check his or her own status. It's convenient. It's a smartphone, so it can be moved from scene to scene without taking up space, and anyone can Our strength is that it is easy to get up and running right away.
We can support your new lifestyle.
As of May 31, 2020, there is still no effective treatment or vaccine available for the new coronavirus infection (COVID-19) that is raging around the world.
In Japan, the state of emergency has been lifted, but a new way of life is required. In order to prevent the spread of this still unknown infectious disease as much as possible, people with fever should be kept out of public places. It is considered important to find and isolate them as soon as possible. The application is capable of facial recognition, so future features can be added to identify and track people who have a fever. It can be up to.

The app and Slack can be connected to manage users.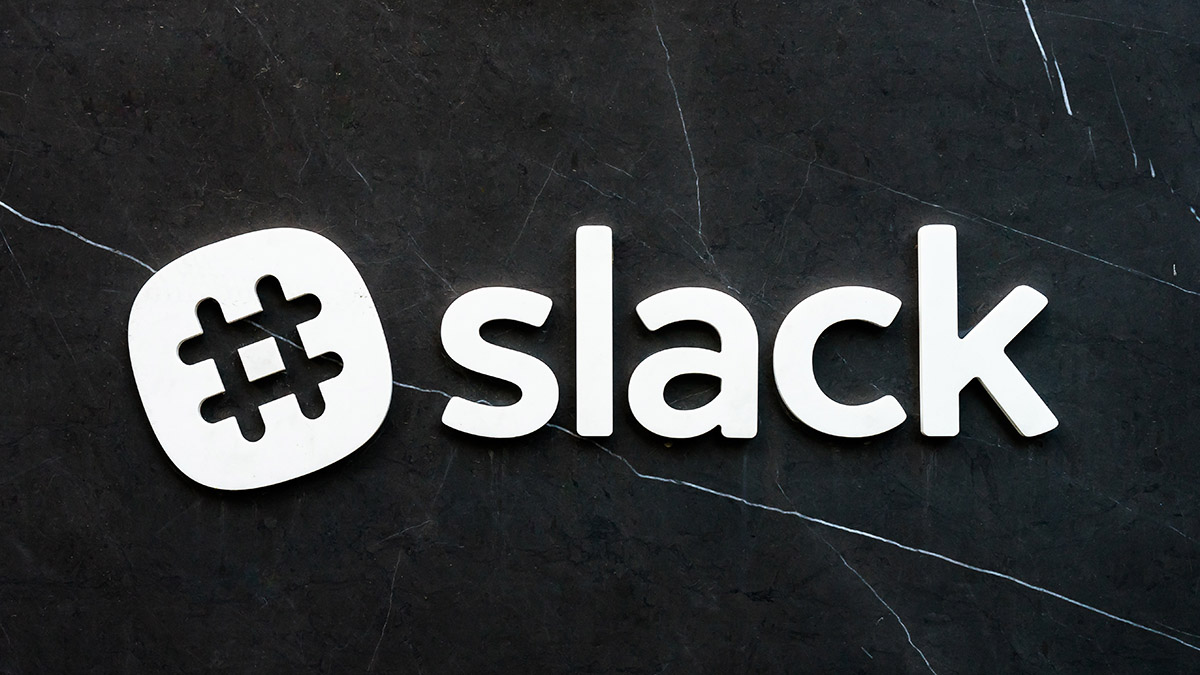 Easy to share and manage with Slack, etc.
You can register a dedicated channel for automatic notification of results with Slack, etc. It is easy to check and share. We use this system not only to measure the body temperature at the time of going to work and leaving for work, but also to manage the attendance of our staff. I am.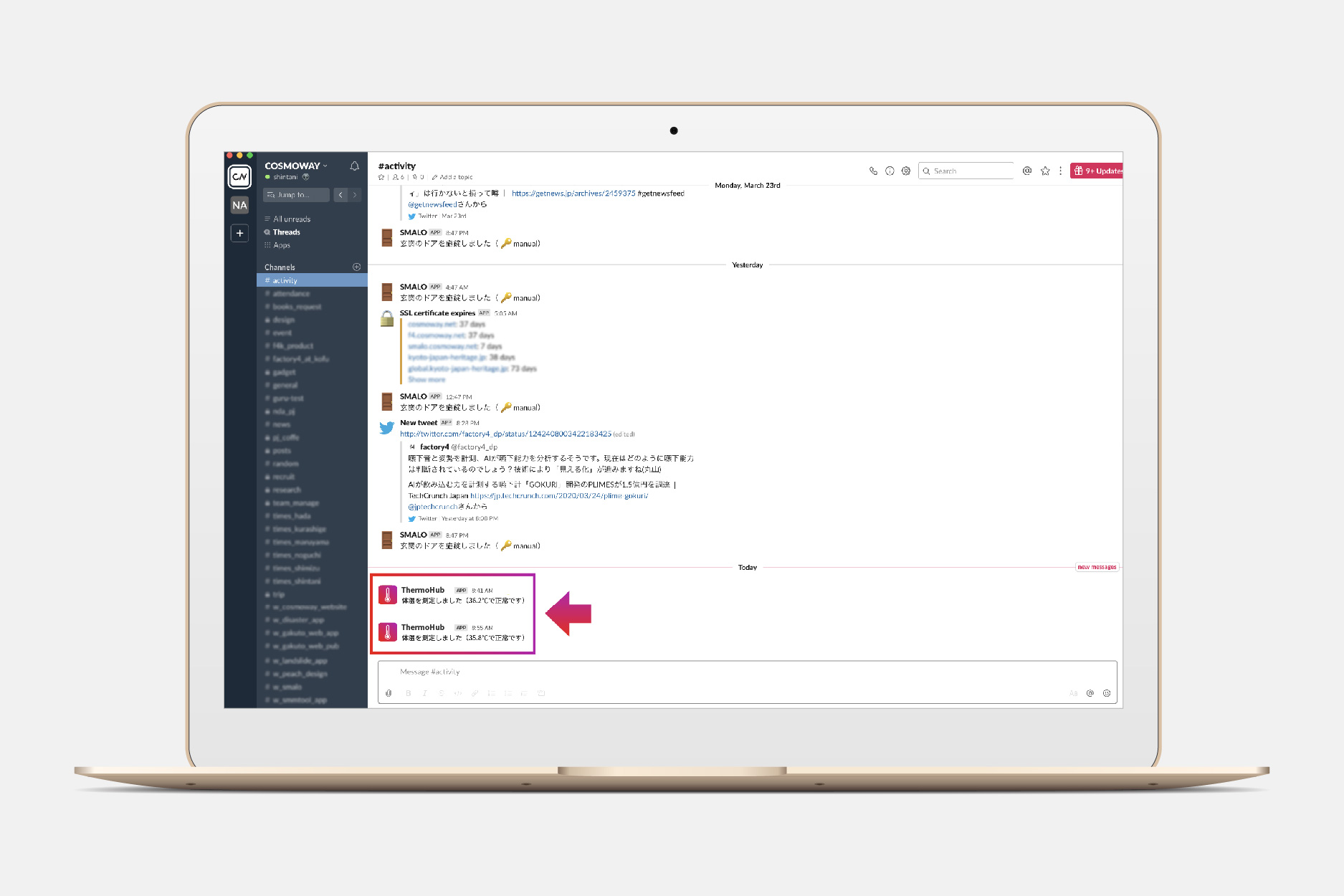 Pre-orders for the all-inclusive pre-package are now being taken!
To all those who are considering using the "Temperature Measurement App/h4>
The temperature measurement application ver 1.0 is delivered in a kitted-out state. No need for cumbersome setups, all you need is this one CAT S61 with the application installed. OK, it's as simple as connecting to Wi-Fi to get started. 【Installation example】
・Body temperature measurement application ver. 1.0
・CAT S61 (Android 9.0 Pie), a highly robust and tough smartphone
・Notification of judgment results in Slack, etc.
・One update
・WEB Manual PDF
Test installation fee: Approx. 300,000 yen Monthly usage fee: Approx. 10,000 JPY
Feel free to make a reservation or contact us for more information!
How to introduce
1. Contact Us
Please feel free to contact us using the form below. We will provide you with detailed information about the introduction of the system and the rates that apply to the use of the system.
2. Contract and Installation
When you actually install the system, we can provide you with an estimate beforehand after completing the application process, depending on the method of use.
Contact
Please feel free to contact us if you have any questions or concerns.