You're not alone. We're here to help.
If you're looking to improve your skills, come to factory4 Creative Academy!
One of the attractions of online training is that you can learn "anywhere" as long as you have a computer connected to the Internet.
Our academy mainly focuses on inexperienced and beginner students. Our active designers will teach you "usable" skills from the basics so that even inexperienced people can learn smoothly. We will communicate with you carefully.
Students learn the basic operations and application techniques of Adobe's flagship applications, Illustrator and Photoshop, and acquire the basic graphic skills for DTP and web design.
We offer a number of courses that are ideal not only for those who wish to pursue graphic and DTP design, but also as an introduction to web design in general.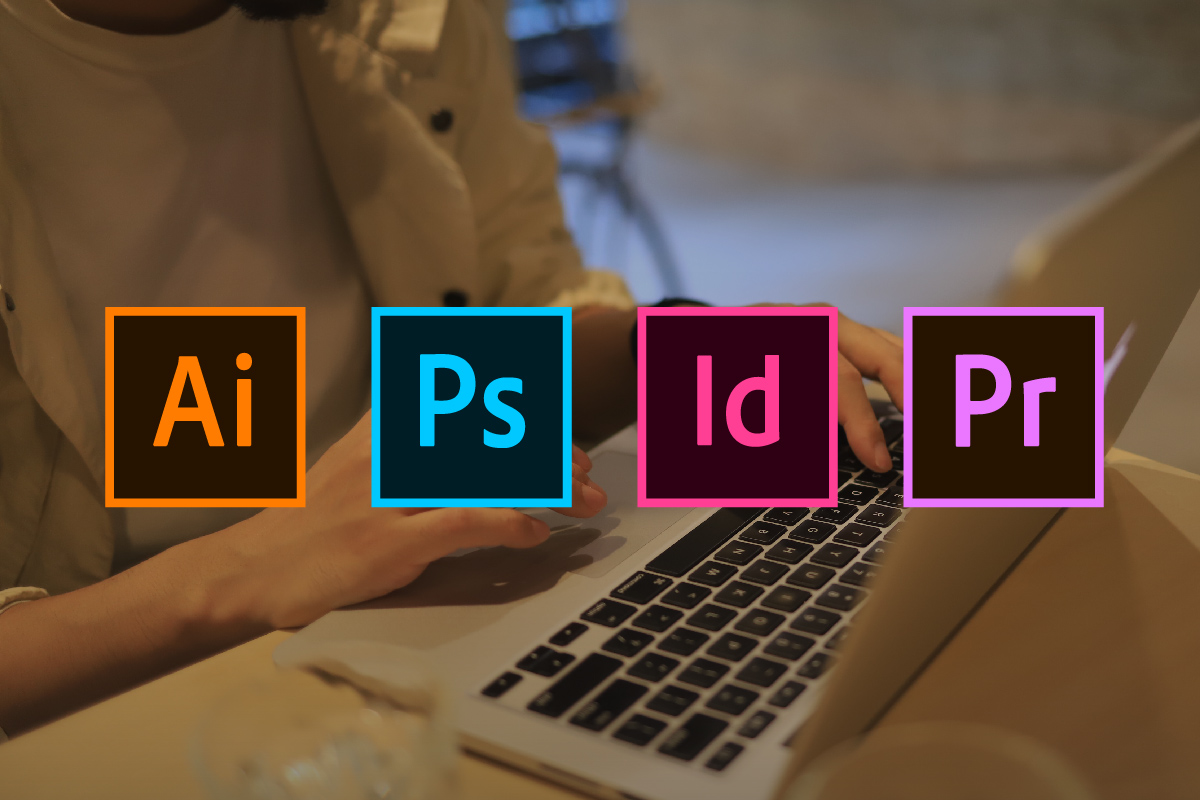 Online Graphic Design Course
Features of the Academy
For Beginners] Now is the time to be creative and get a job! We offer a weekly "Super Basic DTP/Web Design Course.
Learn design skills and control how you work from home or remotely. The basics of Illustrator and Photoshop design taught by professional designers. Course.
1. Online training is by appointment only, so you can learn the skills from your own home in your free time. You can
2.We mainly focus on training for beginners, so those who think they are just starting out and those who have no experience can also participate. I can.
3. Online training in small groups of up to 4 students (or one-on-one)
Students learn how to design books, posters, advertisements, web design and other eye-catching items.
We have a lot of opportunities to see posters, advertisements, book and magazine bindings, billboards and business cards, etc. in our daily lives A lot of graphic design. You can learn the specific techniques and know-how of its creation online.
In addition to learning how to use Adobe Illustrator, Photoshop, InDesign and other software, you can also learn how to draw illustrations, design using effective colors and layouts, techniques, and a wide range of other skills from video recording to editing.
In addition, we will teach you skills that can be used immediately, such as banner production, which is in demand as a quick side job. I will. If you want to put what you love to work, please take advantage of this service. You will be able to find what you want to do.



Graphic design in Illustrator! Business card, logo, flyer, menu list, and illustration

Illustrator is a graphic production software from Adobe that is widely used in the printing, web and video industries.
It is a software that handles vector files with features of light data and no deterioration in image quality even when scaled up or down. It's a synonym. The beginner's course deepens students' understanding of the essential basic functions of Illustrator, and the beginner to intermediate courses help students learn the basic functions of Illustrator. You can learn from the basics to the application.
You can learn step-by-step the skills that will be useful on the job site, such as business cards, logos, and web design, which are directly linked to the production of your work.




Photo enhancement and processing, image synthesis, icon creation, and mockup creation with Photoshop

Photoshop is the industry's standard image editing software, in which images are composed of a rectangular grid of many pixels, and is strong in expressing rich colors, including photographs.
In the beginner's course, you will learn the essential skills of Photoshop as well as the skills necessary to create a working environment.
Students will deepen their understanding of the fundamentals of Photoshop.
Teachers
新谷 友樹

After 8 years of experience as a DTP designer and director at a major printing company, I am currently working as a graphic and UIUX designer at Cosmoway Inc.'s factory4 where I am involved in various projects such as website design, application development and video production.
I started teaching Adobe Illustrator and Photoshop in 2020. . My hobbies are coffee, fashion, illustration and film cameras.

Awards

In 2016, he participated as a designer in the joint ideaathon of THE FASHION HACK TOKYO and Google's new project Android Experiments OBJECT and won the "Android Experiments OBJECT Award".
About application
Now, let's start!
It's easy to register Seminars you would like to learn at factory4 Creative Academy on Petix and pay for your tickets.
Contact
If you have any questions or requests about the seminar, please feel free to contact us.