I want to unlock Face ID on my iPhone while wearing a mask.
With the spread of the new coronavirus, the wearing of masks has become widespread worldwide. That's where the trouble is, you can't smoothly lock your iPhone's "Face ID" while wearing a mask. The thing is that it cannot be released.
A report by a Chinese security researcher in March actually tried a way to allow facial recognition without removing the mask.
How to register with Face ID
STEP1
The mask is folded in half and held against the face (I put an elastic on one ear only).
A quarter of the face is now covered by the mask. I used one hand to hold the bottom of the mask down.
STEP2
Once the facial recognition registration process begins, register your face in Face ID. If your mask is more than halfway across your face, it won't register properly, so start from the center a little bit. Try to shift it off.
If the message "Facial recognition is blocked" appears, try to slowly and gradually move the mask away from the center of your face.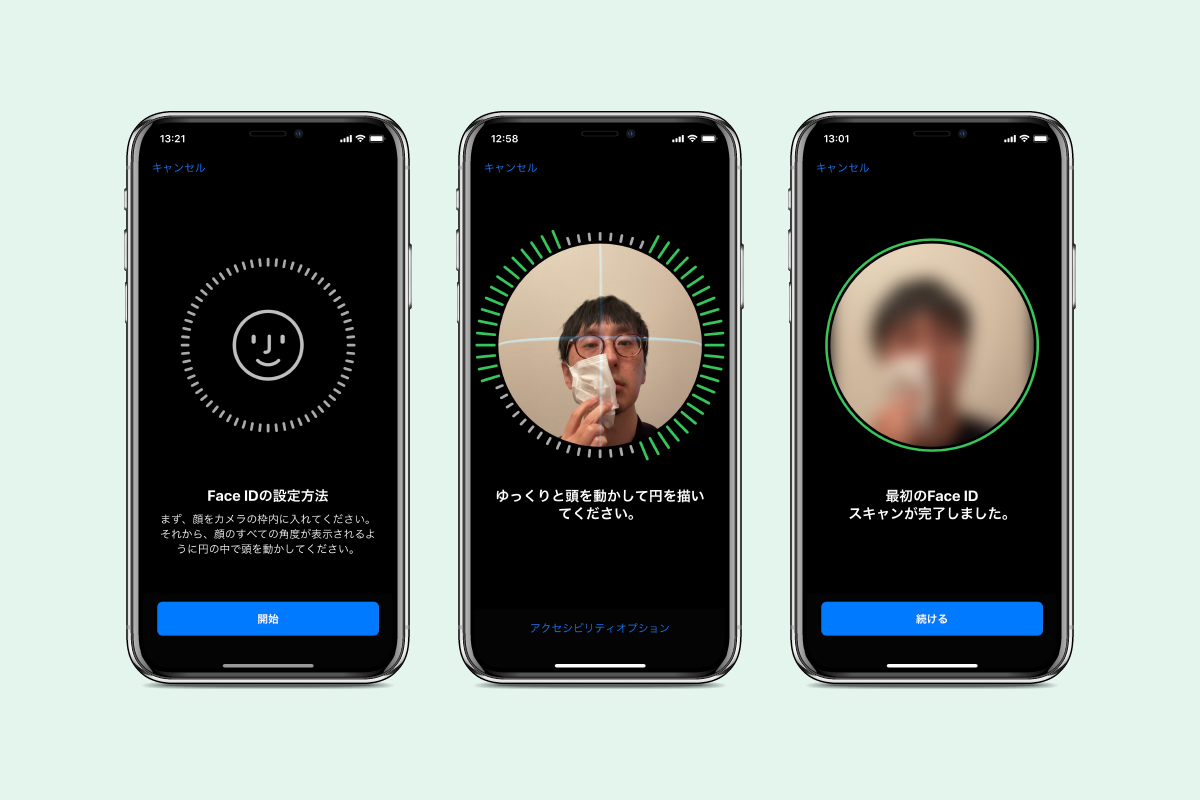 Tips on registering
The trick I felt when I actually registered here was to cover the tip of my nose and half of my lips well, and to hide the tip of my nose There are two things that are not too much. It may be a little difficult to find the right balance here.
Also, I used tape to fix the back side of the mask because it was difficult to fix it in the right position with my fingers.
Test to see if Face ID can be unlocked while wearing a mask
It took a couple of re-registrations before it was deactivated.
After completing the registration, I tried it with it fully masked. The first couple of times it failed, but after the fourth time I was able to unlock it successfully.
As usual, it can be unlocked without the mask on.
This is not the proper way.
If the registration process above works, you may no longer need to remove your mask to use Face ID on your iPhone.
It does not seem to be 100% removed depending on how or what material you put the mask on.
Of course, this is not a way to unlock a legitimate Face ID. – Designed to work with a visible mouth. Discovered in a situation where such a mask is essential, one that scratches through Face ID authentication. It's just a method.
There have been whispers of the return of Touch ID for fingerprint recognition, but it will also be interesting to see what happens to iPhone unlocking in the future as masks become more popular worldwide.